Bitcoin
$0
Bitcoin Cash
$0.004
US Dollar
$1
Eurozone Euro
$0.9269
Pound Sterling
$0.7938
Japanese Yen
$147.2061
Chinese Yuan
$7.1185
Swiss Franc
$0.8738
Ether
$0.0004
Ripple
$1.5942
Token 10
$1.00
Token 110
$15.00
Token 111
$3.00
Token 561
$20.00
Bitcoin
$0
Bitcoin Cash
$0.004
US Dollar
$1
Eurozone Euro
$0.9269
Pound Sterling
$0.7938
Japanese Yen
$147.2061
Chinese Yuan
$7.1185
Swiss Franc
$0.8738
Ether
$0.0004
Ripple
$1.5942
Token 10
$1.00
Token 110
$15.00
Token 111
$3.00
Token 561
$20.00
USD Value in Bitcoin from Token Sales
USD Value of Resources from Satellite Mapping
1,000,000,000,000
$1 TRILLION+
Open An Account
INVESTMENT THROUGH BLOCKCHAIN
The advent of Blockchain has introduced the opportunity to make available to investors great and small any number of projects or areas of interest ("AOI's"). Investment is by way of a token whose price is constantly updated to reflect the value of the project or AOI it represents.
Exploration Exchange is the first GCC token structure. It is positioned to become the world's leading regulated resource asset backed crypto/token Exchange.
GCC will host an infrastructure that includes digital wallets, cold storage and tokens in all GCC projects.
As a regulated asset manager, GCC has the capacity to provide an unlimited number of project offerings.
This scope of offerings allows a controlled spread of opportunity and return on investments. The asset backing of resources in crypto/token provides a fundamental shift in investment participation in the global economy to advantage every part of society for generations to come.
A combination of GCC and Blockchain makes this offering both possible and protected.
Resource Project Road Map:
Identification of Country
Identification of Resource type
Use of Satellite Mapping
Use of a Resource Verification Company (RVC)
Drilling
Sale of the asset or begin production of the commodity
Once a project reaches level 6, the tokens are all bought back from the proceeds of the sales of the asset or the tokens are moved to one of the other production exchanges such as:
Nuno Barroso a former chemical engineer turned serial entrepreneur, founded his family office in 2004 and shortly after launched the GCC brand internationally. The key principal behind the Global Consortium Corporation is the synergy created by bringing together;
 Disruptive technologies,
 the funding, and
 a major contractor to roll out and commercialise projects.
GCC works with organisations around the world helping them to:
Identify problems/challenges
Find solutions
Make decisions
Through its team's vast international experience, GCC has identified significant upcoming difficulties and structural problems with the financial system that effect all global investors. They include significant level of fraud as identified by the documentary "The China Hussel", potential upcoming bail ins, bitcoin issues and the suite of blockchain investment products on the global market.
In 2016, GCC partnered with Rockstar Hubs, the number one mentoring organisation in the UK to create Rockstar Hubs International ("Rockstar"). In its 10th year and with over 10,000 clients, Rockstar is now UK's biggest mentoring organisation and resource bank for entrepreneurs in the UK.
The Rockstar Resource Bank includes, Rockstar Crowdfunding, as well as Rockstar Hubs International Lawyers and the Rockstar Mentoring Platform.
EXPLORATION EXCHANGE WILL BE THE WORLD'S FIRST RESOURCE BACKED TOKEN EXCHANGE
GCC Global Consortium Corporation ("GCC") has a history as a mentoring and investment platform for the development of early stage technologies.
With the advent of blockchain, GCC has launched a decentralised protocol (software) that runs on many computers instead of the traditional one centralised computer. This embraces and secures a greater protection, transparency and trust between users in a publicly accessible network.
Thus, GCC can offer an international investor audience access to a stable of resource projects through a wallet (www.gccwallet.uk) and for regulatory purposes GCC Global Asset Management Limited ("GCC GAM") is acquiring a company that is licensed in Switzerland to manage client's funds, and will then apply to the regulatory body to be authorised to launch a regulated crypto/security token exchange. This will become the GCC Exploration Exchange (GCC "XX").
XX is designed to identify, quantify and evaluate sub-surface resources through access to unique and revolutionary technologies. These identify the location co-ordinates of a probable resource, interrogate survey data to discover volume and composition and ensure exact recovery procedures.
Recent advances in systems integration and modelling software, allow for the interpretation of all electromagnetic, gravity and radiometric data to be gathered and an output can be created that enables and empowers the user. These technologies can support each GCC project, and they provide evidence as to the concentrations of water, hydrocarbons and mineral deposits many kilometers below the surface of the Earth irrespective of the topography. These are powerful tools for individual GCC projects and for Governments working with GCC, to plan resource projects globally.
GCC has built a portfolio of 2000 maps in a multitude of countries showing targets and locations ready for the exactitude of survey.
GCC has created relationships that give access to proprietary technologies that identify subsurface materials many kilometres below the surface of the Earth or subsurface of the ocean. These technologies are sometimes in the public domain but all are either protected by patents or held secret until that patent is considered to be secure. The technologies exist to accurately define the presence and characteristics of water, oil and gas deposits and the identity of specific mineralizations. The technologies can amplify subterranean signals that allow determination of the locality and an indication of the volume of underground resources. The importance to host nations and to the welfare of their future generations of peoples can hardly be exaggerated.
These technologies are revolutionary and subject to extreme protection as intellectual proprietary property because they can detect and evaluate everything that lies under the surface of every country worldwide.
Following up on the location and possible identity of a resource, an aerial survey gathers data that can be transformed into precise 3D images. These identify the structures and subsurface formations that hold the resources and they can be interrogated to measure exact volumes to the point of discrimination between all types of mineralisation. The data interrogation can reveal the characteristics and therefore the value of resources many kilometres down under the surface of the Earth. An aerial survey will cover each AOI with electromagnetic, gravitational and radiometric data-gathering technologies. The survey can be by land, marine or airborne and after that data gathering, recent IP protected advances in systems integration allow the most precise interpretation of the data into 3D images. These 3D models can be joined together. Magnification enables exactitude in the process of that evaluation of wealth and there is suddenly an ability to determine the preferred method of recovery. This may be used as a guide as to how best to recover the values, in what oder of importance and how long it will take.
Assessment of value under JORC normally requires drilling but technologies move on and new science is leading the way to an ability to assess the value of the recoverable material sufficiently accurately so as to attract institutional funding for that recovery. GCC intends to make the introductions that will fund the recovery cost so that resources hidden can become part of a monetisation process for poorer nations. Once the value of a resource is known, licenses can be issued to multinationals with fair agreements as to the allocation of new
wealth.
The precision of Sub-Surface Imaging
Many technologies can see what lies beneath the ground in a small subsurface survey but the more advanced survey algorithms have moved on to overcome the confusion in complex mixtures and overlaps of signals emitted by all different materials. They are able to integrate and present the precise nature of the materials together with their extent and value.
With the various technologies available today, GCC has the means to provide the resource owners with information on the estimated value of the existing mineral resources before any permissions of governmental licenses are issued.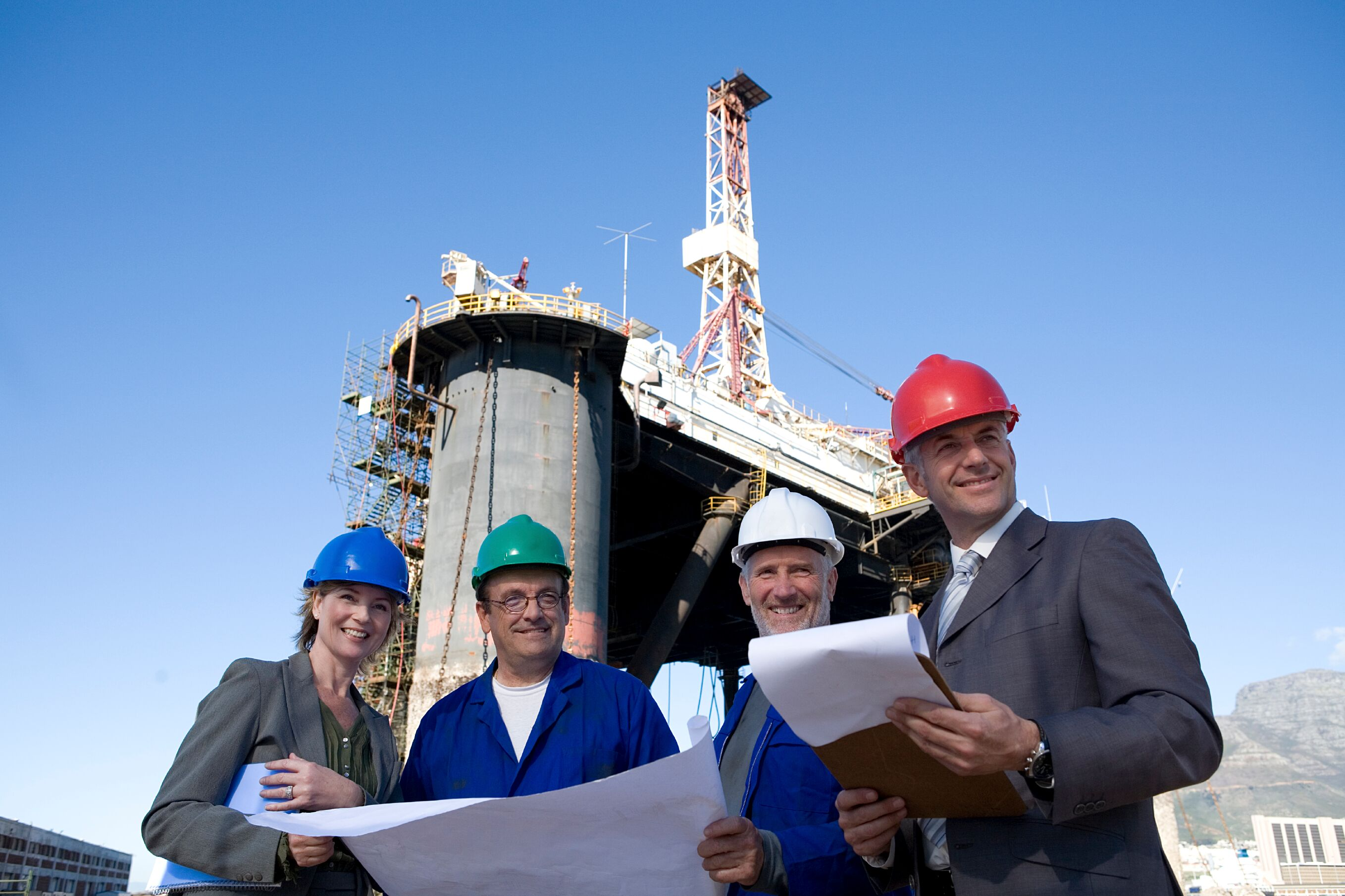 GccExploration.com gives investors access to all the tokens from GCC Companies focused on resource identificat...
April 17, 2019
BUY TOKENS
The group is now taking both its GCC and Rockstar Private Investment Platforms onto the Cryptocurrency/Blockchain with the launch of its very own Digital Wallet, GCC Wallet. This wallet will tokenise many of the shares in some 50 international companies and projects but also allows investors to access and store these coins/tokens through an APP that they can download through the APP STORE and PLAY STORE.
THE SHARD
Level 24,
32 London Bridge Street,
LONDON, SE1 9SG
UNITED KINGDOM
OFFICE:  +44 (0) 207 205 4848 
24 Hour Global Call Centre: +44 (0) 845 366 9742
Email: info@theglobalcc.com
Whether you're a business owner who needs capital to roll out a project, an investor interested in the many perks of becoming a GCC Global Partner (investor/wealth builder) or a major contractor sourcing new contracting opportunities, we are always interested in connecting and working with like-minded individuals from all around the world.
Find out how we could help you maximise your business/investment growth today!
TRON
$0.024833
Token 110
US$ 15.00
Bitcoin
$10,300.43
Bitcoin SV
$122.06
Litecoin
$88.45
Token 100
US$ 40.00
EOS
$4.29
Token 111
US$ 3.00
Tether
$1.00
Bitcoin SV
$122.06
Ethereum
$226.31
XRP
$0.313221
Bitcoin Cash
$292.74
Ethereum
$226.31
Binance Coin
$27.94
Bitcoin
$10,300.43
Token 110
US$ 15.00
TRON
$0.024833
Token 111
US$ 3.00
Ethereum
$226.31
Binance Coin
$27.94
Token 100
US$ 40.00